MOROCCO: Trekking in the Jbel Saghro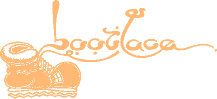 A spring trek exploring the wild and rocky plateaux of one of Morocco's semi-arid regions on the fringe of the great Sahara - for those who like their scenery wild and dramatic.
Saturday 2 to Sunday 10 March, 2019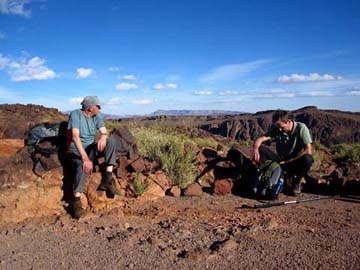 A 9 day tour including including nights in a desert kasbah and in the fabled city of Marrakech, 6 full days trekking with porterage, local guides and muleteers.
PRICE €790 - early bird €750 booked before 5/11/1
The best time to walk the Jbel Saghro is during the winter and spring, when snow shrouds the distant high peaks of the Atlas to the north. We will traverse the Saghro region through its jumble of volcanic peaks, rocky plateaux, deep gorges, small hamlets and villages. Here life goes on much as it has for millenia, with small-scale subsistence agriculture: mud-walled kasbahs guard verdant oases of date palms, figs and orange trees and the eye is constantly struck by the sharp transition of colour from basalt rocks to the emerald green of traditional Berber agriculture. Hidden away deep in the massif, we find the occasional black tents of the nomadic Ait Atta tribe, pitched among forests of volcanic pillars and sheer canyons sheltering springs and pools of clear water.
Our route traverses the massif of the Saghro, winding along ancient mule tracks past tiny villages and Ait Atta nomad encampments, through dramatic canyons, cresting mountain passes offering stunning views of the distant snow-capped Atlas mountains to the north and the great Sahara to the south.
The 9 day itinerary offers:-
A night in the beautiful and tranquil Riad El Borj in the old medina of Marrakech, close to the fabled and lively Jemaa El-Fna square with its food stalls, henna painters, snake charmers, story-tellers, astrologers and musicians.
A night in a stylishly modernised desert kasbah close to the fortified city of Ait Benhaddou..
6 days trekking with full porterage, local guides and muleteers, in the volcanic Jbel Saghro region on the fringes of the Sahara. Our accommodation a mixture of wild camping and typical local family-run gîtes. (Trek grading: moderate with highest altitude 2500m).
A chance to visit the remote Berber settlements and nomad camps of the region with the benefit of experienced local guides.
A visit to the fortified city of Ait Benhaddou, a World Heritage site, which lies on the ancient caravan route from Timbuktu - a striking example of the original earthen architecture of southern Morocco (for more see http://whc.unesco.org/en/list/444).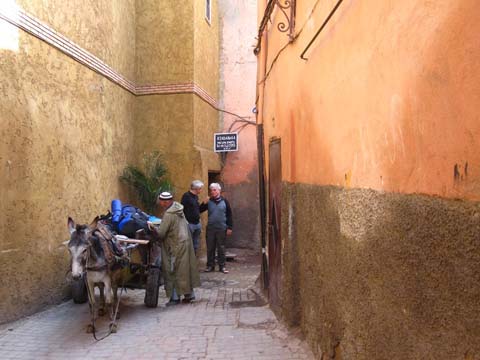 WHAT PEOPLE SAY: A great holiday and the six nights camping meant that we were staying in the most beautiful places. One night we were surrounded by the most fantastic rock formations, which looked spectacular in the sunset. And the starry skies were amazing. We had a really great support team of Berbers with their mules. Every evening we arrived in camp, the tents were up - mint tea and fresh cake .... yummy evening three-course meals – pancakes on Shrove Tuesday – how did they know? And during the day we arrived at quiet shady places for lunch where delicious picnics were waiting. S.M. 2014. I can highly recommend Bootlace run by Fiona and Paul and their organisation of the Morocco trips...even I managed the peak ... much to their astonishment and my delight L.C. Morocco 2012 The guides and the muleteers were just magic and couldn't have been more helpful or friendly J.B. Morocco 2013 The organisation/food etc was brilliant. I really felt I got a taste, nae experience of the peoples, their culture and their country - and I just loved all the 'geographies' K.B. 2014. The other members of the party were interesting and fun and shared a great appreciation of all we experienced R.E. 2012 as ever trekking with Fi and Paul is like walking with good friends (well I guess it is now!) I have to say, as a solo woman traveler, I wouldn't have dared Morocco without them! P.B 2013
For further information on this holiday contact us using the form below (don't forget the security number) or email us - bootlaceholidaysATgmail.com. More information about Morocco - Lonely Planet and Morocco Forum Trip Advisor plus a fascinating current affairs programme - BBC Heart and Soul: Morocco