Seaside Strolls and Excursions in Almería Province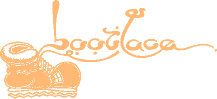 A week at a gentler pace in the Tabernas desert and Cabo de Gata Natural Park,
7 - 13 October 2017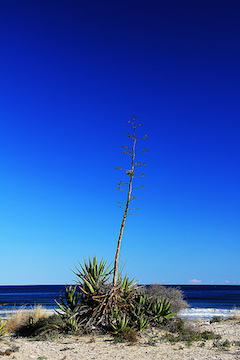 From two contrasting bases: the lovingly restored and tranquil guest house of El Saltador, just outside the village of Lucainena on the edge of the desert, and the pretty sea-side town of Las Negras in the Cabo de Gata Natural Park. As well as easy walks and picnics, the programme for the week includes star-gazing in the clear desert air, visit to Almeria city and Baños de Sierra Alhamilla with its natural hot springs and Palmery.
Price €660 - early bird €610 before 7/5/17
Almeria province is notable for its desert ecology, the beautiful coastline of the Cabo de Gata Natural Park and for the historic city itself. The Tabernas area has been exploited by the film industry as settings for music videos, films such as Sergio Leone's Spaghetti Westerns and desert epics such as recently filmed Exodus. Cabo de Gata Natural Park with its stunning volcanic geology, beautiful beaches and protected marine-terrestrial reserve is a haven for walkers and a great place to spot migratory birds such as rollers and bee-eaters. The historic port of Almeria was founded over a thousand years ago by the Caliphate of Cordoba to strengthen sea defences on the Mediterranean coast and is dominated by its Alcazaba (Moorish fortress), second only to the Alhambra of Granada in size.
THE WEEK:
Saturday - arrive El Saltador, Lucainena, settle in – supper with welcome drink.
Sunday - walk into Lucainena – picnic – Tabernas 'badlands' visit.
Monday - transfer to visit Los Baños de Sierra Alhamilla – lunch at local restaurant – stroll through the Palmery. Depart for Las Negras.
Tuesday - coastal walk to El Playazo - picnic lunch – return on foot or land rover pickup.
Wednesday - Almeria visit with lunch out, visit castle, Andalucian Photography Centre, Museum of Almeria etc.
Thursday - excursion to the seaside town of San Jose, seaside picnic and walk Monsul/Media Luna beaches, evening meal at beach-side restaurant in Las Negras.
Friday - depart.
What's included – transport throughout week, all meals (except lunches Monday and Wednesday and evening meal on Thursday), guided walks, accommodation in twin or double rooms (single supplement €15pp per night, limited availability).