Bootlace 2020 season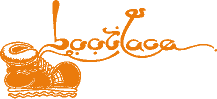 Guided walks in and around the Sierra Nevada, plus our popular Morocco Treks
See below for complete listing of walking holidays we have planned for this year - winter, spring, early summer and autumn walks in Southern Spain and Morocco.
(In between the dates shown, we are very happy to plan 'tailor-made' holidays with you - please see our 'bespoke' pages for more on those.)
Prices for scheduled walks generally include all food, accommodation and transport during the week, except for occasional exceptions as detailed in the individual walks' descriptions.
Please do send us a message (there's a form for this at the bottom of the page) if there's any more you'd like to know, or to arrange to book places on any of these walks.
A SHORT VIDEO OF WALKING ON THE ATLANTIC COAST OF MOROCCO WITH BOOTLACE AND RANCH DIABAT: