Tailor-made walking holidays in the Alpujarra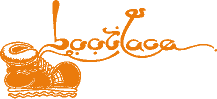 A bespoke break for friends, couples or your local walking group - flexible, friendly and fun!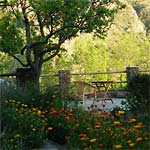 A range of accommodation in local guest-houses, family-run hotels or converted farmhouses, (plus: camping on the leafy terraced mountainside of our small-holding for those who enjoy more immersion in the great outdoors) and a range of trips from land-rover picnic outings in the Alpujarra hills, to high mountain hikes in the Sierra Nevada National Park. Coastal trips and visits to Granada are also possible.
We have lived and walked here since the 1980s, and we can use our extensive knowledge of this varied and spectacular region, to help you get the right holiday for you.
We can also help to facilitate self-guided (or partially-guided, as necessary) walks, and provide walking support service, including catering and land-rover access, with advice on the local area and weather etc., and help with booking local accommodation. Browse through the list below to get some ideas of the kinds of itineraries and the wide range of activities that are possible - and look at our scheduled holidays too - and please do email us to let us know what interests you.
Minimum 2 people. Approximate prices: from 360 euros per person (3 days walking and 4 nights B+B). The price will include B+B accommodation, guided walks with picnics, land-rover access as necessary. It doesn't generally include evening meals, as eating out locally is easy and fun, but full board can also be arranged.
WHAT PEOPLE SAY: Fun and memorable R.W. Sept 2015. Thank you for organising a lovely week for us! Everything about it was great, the walks themselves, the accommodation, the picnics and the scenery S.T. March 2015
(For information on our scheduled season of walks, please see our planned walks page.)