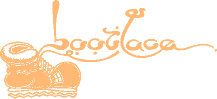 Walks in the countryside around Ferreirola in the Sierra Nevada National Park. Bespoke walking holidays, available for small group booking with full board (4 or more guests) or for b&b and guided walks (minimum 2 guests).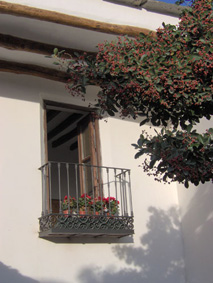 This hospitable guest house is situated in Ferreirola, a tiny, forgotten hamlet, surely one of the prettiest white villages in all of Andalucia. Walking in the countryside about is a delight, with its network of old paths, ancient irrigation systems and small scale agriculture (man and mule!). This is one of the villages of La Taha, once a thriving Moorish municipality and one of the final redoubts in the time of the last muslim king of Granada, Boabdil. During the time of the Moors it lay on the silk route that wound through the mountains from Granada to the coast, but now it lies almost forgotten, nestling on the side of the Trevelez river valley and protected by a ring of mountains.
The area now enjoys the highest level of environmental protection being within the National Park. The village is a haven of tranquillity: there are only about 40 residents and most of the streets, originally designed for mules are too narrow to admit cars. In the centre of the village is a large walled orchard with mature apple, pear, persimmon, walnut and olive trees. Jasmine and roses clamber over ancient garden walls. A sixteenth century church, a fuente (spring) for drinking water and the old village wash-house surround the plaza. Ferreirola's best kept secret is its water. Hidden in the woods just outside the village is a little spring which gives naturally gaseous healing water, rich in minerals and delicious to drink on hot summer days.
Casa Ana is a beautifully restored, rambling 400-year-old country house, built of stone, rammed earth and solid chestnut beams, in the Moorish mountain style of centuries past.
The accommodation is comfortable and attractive, with a variety of twin, double and single bedrooms and 5 bathrooms, a sitting/dining room with cosy wood stove, underfloor central heating throughout, a private garden, a large roof terrace which faces the rising sun and four secluded garden terraces with magnificent views of the mountains and the river valley. Casa Ana caters for groups of up to 12 people and its magnificent location makes it the perfect place for being in nature - ideal for a Bootlace Walking Holiday!
What people say: - An idyllic place, tucked away in a tiny village in the heart of the Alpujarras. If you want peace and quiet and breath-takingly dramatic mountain scenery, this is the place for you. We had a fantastic few days' walking. S.U. 2007.
- Fiercely beautiful, sky-scraping mountains plummet to deep gorges zigzagged by ancient mule paths; tiny, scattered Alpujarran villages - the Moors' legacy to walkers - cling by their fingernails to the Sierra Nevada's hillsides. Ferreirola is one such pretty cluster, with a church, fountain, tranquillity and walking trails - Alastair Sawday's Special Places to Stay