MOROCCO: Marrakech Mountains and Seaside Tour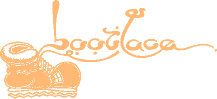 A 12 day tour including cultural excursions to heritage sites, some optional walks, nights in the lushly green Ouirgane and Souss valleys, a guest house in the Anti Atlas, and riads in the beautiful seaside and the fabled city of Marrakech all with a background of some of the most amazing scenery in the world.
Postponed until March 2023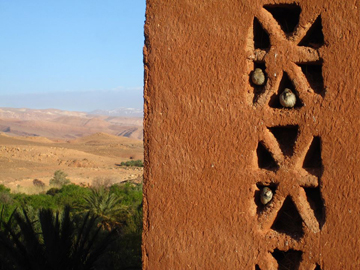 Requested by some of our regular walkers who want to bring along non-walking partners and friends: we travel south from the fabled caravanserai city of Marrakech over the mighty Atlas mountains to the Anti Atlas and then west to the Atlantic coast, taking in some optional walking in the foothills of the Atlas, in the area of Tafraoute, and on the beautiful Atlantic Coast with its long sandy beaches and small scale agriculture.
With visits to heritage sites, plus time for exploring typical towns and villages, this 12 day adventure for walkers and non-walkers alike offers:-
Nights in Ouirgane Eco Lodge in the foothills of the High Atlas, the lovely Maison Anglaise in Taroudant and auberge in Tafraoute, plus two beautiful riads in the medinas of Essaouira and the fabled city of Marrakech.
Heart warming Berber hospitality touring amongst the stunning scenery and dramatic highways of Morocco, south and west from Marrakech.
Visits to heritage sites Tinmel Mosque, the impressive Châpeau de Napoléon, the bizarrely beautiful Pierres Bleues, work of Belgian artist Jean Verame and to cooperatives of local saffron growers and argan oil producers.
Plenty of time to explore the laid back town of Essaouira with its winding alleys filled with artisan craft workshops, local argan oil products and exquisite marquetry, made from the fragrant local thuya wood and its lively and photogenic fishing port. Plus the magical and bustling city of Marrakech with its labyrinth of souks, the vibrant Jemaa el-Fna Square, the tranquil Majorelle Gardens which house the magnificent Islamic art collection of Pierre Bergé and Yves Saint Laurent and the Ben Yusef Madrassa.
An optional whole day walk and shorter walks of varied length through the small scale agriculture of the foothills of the High Atlas, the rocky splendour of the Anti Atlas and the sweeping sandy beaches and rocky inlets of the Atlantic coast south of Essaouira.
To find out more contact us using the form at the bottom of the page

What people say about our Morocco trips - I love the African continent. You organized it perfectly for me and I got to see and do exactly what I wanted R.G. Saghro trek 2019. Thank you very much for the caring, guiding hands you gave to our walking and camping on the trek. You and Mohamed did wonders with bringing us all together as a group and making the trek so very enjoyable, given some of us not being young and agile. S.G. Morocco Atlantic Coast Trek 2015. What a great holiday - it was a privilege to share it with you. C.B. Morocco Atlantic Coast trek 2013. Our Moroccan guides were excellent, and the tone – curiosity, flexibility, personal responsibility, openness, mutual kindness - was set by Paul and Fiona. I had a really good time J.A. 2012. Thank you for a wonderful trek in Morocco. Good food, music, camp fires, fab walking, good company, beautiful landscape - what more can life offer? A.N. 2013. A fabulous experience … it was a brilliant holiday! C.B. 2016