Herbalism and Walking in the Alpujarra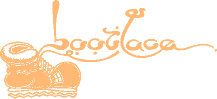 Herbs, Herbal Remedies and Walking in the Alpujarra
Available for tailor-made bookings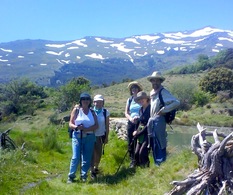 Spain still has a strong tradition of herbal medicine. Up until the late 20th Century every Alpujarra village had its curandera or curandero (healer) specialising in such things as bone-setting, or skin complaints. In our local market the herb and spice stall is still one of the larger ones, with sacks containing a fascinating variety of leaves, seeds, curls of bark and powders, culinary and medicinal, reminiscent of the apothecaries in Moroccan souks today and a reminder of the Moorish culture which is soaked into the bones of the Alpujarra.
What people say - "I am a general practitioner, and was enthralled, educated and deeply impressed by Julio's medicinal knowledge and skill" (C.D. - BA MSc MD CQSW FRCGP FFPHM Professor of Primary Medical Care - participant Herbalism and Walking 2005) "As a herbalist I wholeheartedly recommend this holiday...The diversity of plant life here is fantastic. I could see many of the plants I use in my clinic growing here in their natural habitats... Julio is passionate about plants and so knowledgable" (R.Z. BSc (Hons), Dip M, CEd, MBRCP, KFRP, MH, MRNI, MGNI, MAMH?- 2011) " It was really amazing; great hosts, great walks, wonderful herb walks and workshops; and fantastic accommodations and food." (C.L. Doctor of Veterinary Medecine - 2012) "Julio was so knowledgable and so enthusiastic - it was catching... Sophie's breadth of knowledge and skill in our lotions and potions workshops was truly impressive - I know I've met two very exceptional talents" (F.H. - 2012)
750 euros pp farmhouse, 520 euros pp camping - contact us to find out about special rates available for groups

Julio Donat has lived for over two decades in his typical Alpujarran cortijo, La Palmera, surrounded by lush green gardens. He has brought up his children in this wonderful environment, and devoted his working life to the study, cultivation and use of medicinal plants. In the valley of Padre Eterno, hidden in the heart of the Alpujarra, his home is named after the palm tree beside the house. He has chosen a simple and healthy lifestyle; growing, gathering and preserving herbs, making unguents and selling products in local markets and shops. He owns no car; to reach his home you follow the old camino down a steeply terraced hillside, or find the path beside one of the three Moorish acequias which water our fertile valley.
Sophie Paulding grew up in the Alpujarra, completing her higher education and degree studies in the UK. In 2006 she graduated from Middlesex University with a BSc (First Class Hons) in Herbal Medicine and she has now returned to the area to practice her skill. Their enthusiasm, expertise, skill and wide local knowledge will be shared with you during this week of herbalism and walking in the Alpujarra, Sierra Nevada.
If you'd like more information please contact us using the form below and to whet your appetite, some fun information about the humble purslane:- Stop! It's not just a weed!