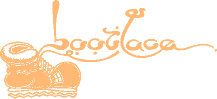 Spring walking - a refreshing week of moderate mountain walks.
2 - 9 May 2020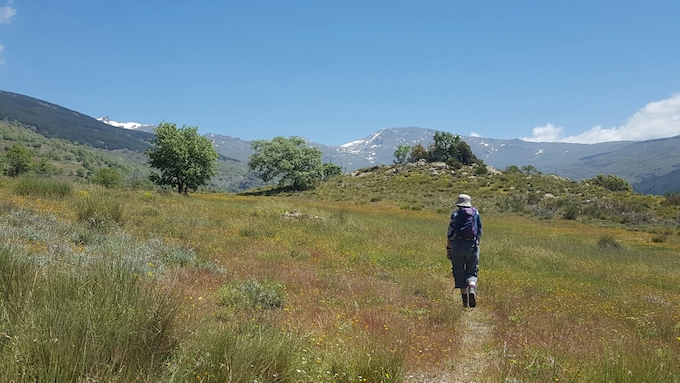 Moderately graded middle to high mountain walks (with some strenuous sections)
€790 - early bird discount held until 30/01/19 - €750
Our routes this week take in the peace of high meadows and pastures watered by Arab acequias, as well as the local colour of the mountain villages. It's a great time for spring flowers and the new leaves of pyrenean oak and chestnut give shade and freshness to hillside walks. The air is scented everywhere with the different varieties of broom and mountain herbs found in the Sierra Nevada. We see shepherds with their flocks grazing in mountain pastures and pass sheepfolds of ewes and lambs, nanny goats and kids.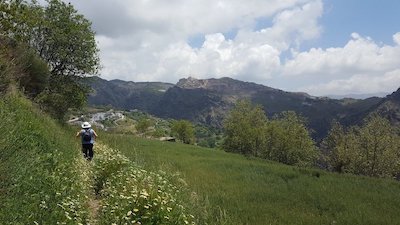 Here's the itinerary for this 8 day tour -
Saturday 4/5/19 - arrive in our local market town of Orgiva, welcome drink, tapas, meal and accommodation at family hotel Orgiva
Sunday 5/5/19 - easy/moderate - 4x4 transfer to start of walk at 1700m above the village of Canar. We pass by the Tibetan Retreat Centre O Sel Ling - following a beautiful stretch of the Sulayr long distance path GR240, taking us through holm and pyrenean oak woods, along ancient acequias and crossing the impressive valley of the Poqueira in our descent to white village of Pampaneira (1060m/3477ft). Opportunity here to visit the craft shops and a typical bodega for tasting of wine and local delicacies. Transfer from here to accommodation in Capileira
Monday 6/5/19 - moderate walk with some steep ascents - from Tajo Angel above Capileira up into the National Park via the park barrier at Hoya Portillo (2100m) - following this high stretch of the Sulayr and circling down to the pools and waterfalls of Tajo Cortes.
Tuesday 7/5/19 - easy/moderate walk around the Cebadilla circuit (max/min heights 1610 and 1179m, distance 7.5km) - picnic by the river
Wednesday 8/5/19 - free day
Thursday 9/5/19 - moderate - from Capileira we take the GR7 long distance walking path from Bubion, climbing over the high ridge out of the Poqueira valley into the municipality of La Taha. With impressive views out over the Contraviesa mountains to the Mediterranean we follow the winding paths through holm and chestnut woods, threading our way through the network of acequias and pools that keep this high arable land fresh and green. We pass through the village of Portugos and arrive in the small market town of Pitres with its Mudejar style church and small bars set around the square - transfer back to Capileira
Friday 10/5/19 - moderate - transfer to the Park barrier at Hoya Portillo - we climb through shady woodland up above the tree line and take to up to Piedras Blancas/Mirador Trevelez. Return to Hoya P 4x4 to Capileira - transfer to Orgiva - night here
Saturday 11/5/19- depart
Accommodation: shared twin or double rooms in small family run hotels - single supplement €15 per night.
What's included:
accommodation, all food (except Friday supper) including picnics with home made bread and locally sourced products, walks led by guides who live in the Sierra Nevada, transport from our meeting place in Orgiva and throughout the week.
GRADING: MODERATE:- Either fairly easy medium-duration walks or harder, shorter walks. No experience is necessary, but good health and reasonable fitness are important. Some walking at higher altitude and occasional longer/harder days may be involved, but general underfoot conditions will be fair. A walking day is normally five to seven hours, with around 4 hours of actual walking time and daily ascents will likely be around 500m to 800m, perhaps with the odd day ascending around 900m to 1000m.