Walking the Sulayr (GR240)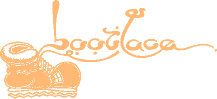 Walk the 'Gateway to the Alpujarra' section of the GR240 long-distance footpath.
AVAILABLE FOR SELF GUIDED and TAILOR-MADE HOLIDAYS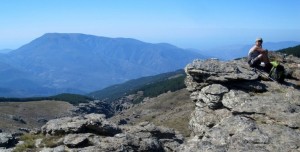 Moderate walking along the Sulayr, with some strenuous ascents and descents; daily max. 17km/10.5 miles
From 450 euros self-guided pp per week, 590 euros guided pp per week (from 2 participants)
From 4 days to a week-long tour following the Sulayr long-distance path (GR 240) with options to walk between the stunning Rincon de Nigüelas above the Padul valley to Spain's highest village Trevelez, including opportunities to reach Pico Alegas at 2700m with its impressive views of the cirque of the highest peaks of the Sierra Nevada, (not for self-guided option) with over-night accommodation in the spa town of Lanjaron, the white villages of Capileira and Trevelez and at a converted farmhouse high within the National Park (not for self-guided option).
The name Sulayr meaning the Mountain of the Sun comes from the Berber Arabs who lived in the region for nearly a thousand years and whose passing has left an indelible print on this striking mountain range. Like their cousins in the Moroccan Atlas these folk inhabited the steep hillsides wherever it was possible to raise their crops and herds. Today we can still see the great legacy they left behind - the network of acequias or irrigation channels which they created even as high as 3000 metres amongst the peaks of the Sierra Nevada. They finally left the Alpujarra in 1571, but as we walk we find their ancient terraces and the threshing circles dotting the mountainsides and follow the same caminos and winding streets among the flat roofed houses of the villages and hamlets of the Alpujarra.
The GR 240 runs for over 300km encircling the Sierra Nevada between 1800m and 2000m - sometimes dropping down to visit one of the white villages of the region and sometimes climbing higher into the alpine zone. The week has been carefully designed as an introduction to this new long-distance walking route which was inaugurated in 2007. With your accommodation, and transport to access the Sulayr where necessary, plus guides who live in and know the area intimately you can relax and enjoy this week on the Mountain of the Sun!
Our self-guided option for this route includes detailed maps and instructions, delicious and plentiful picnic fare including home-baked bread and locally grown salads, a range of over-night B&B accommodation booked for you to suit your pocket, baggage transported ahead and emergency pick-you-up service.